Friday Language Exchange – Special Edition!
abril 12 @ 8:00 pm

-

11:45 pm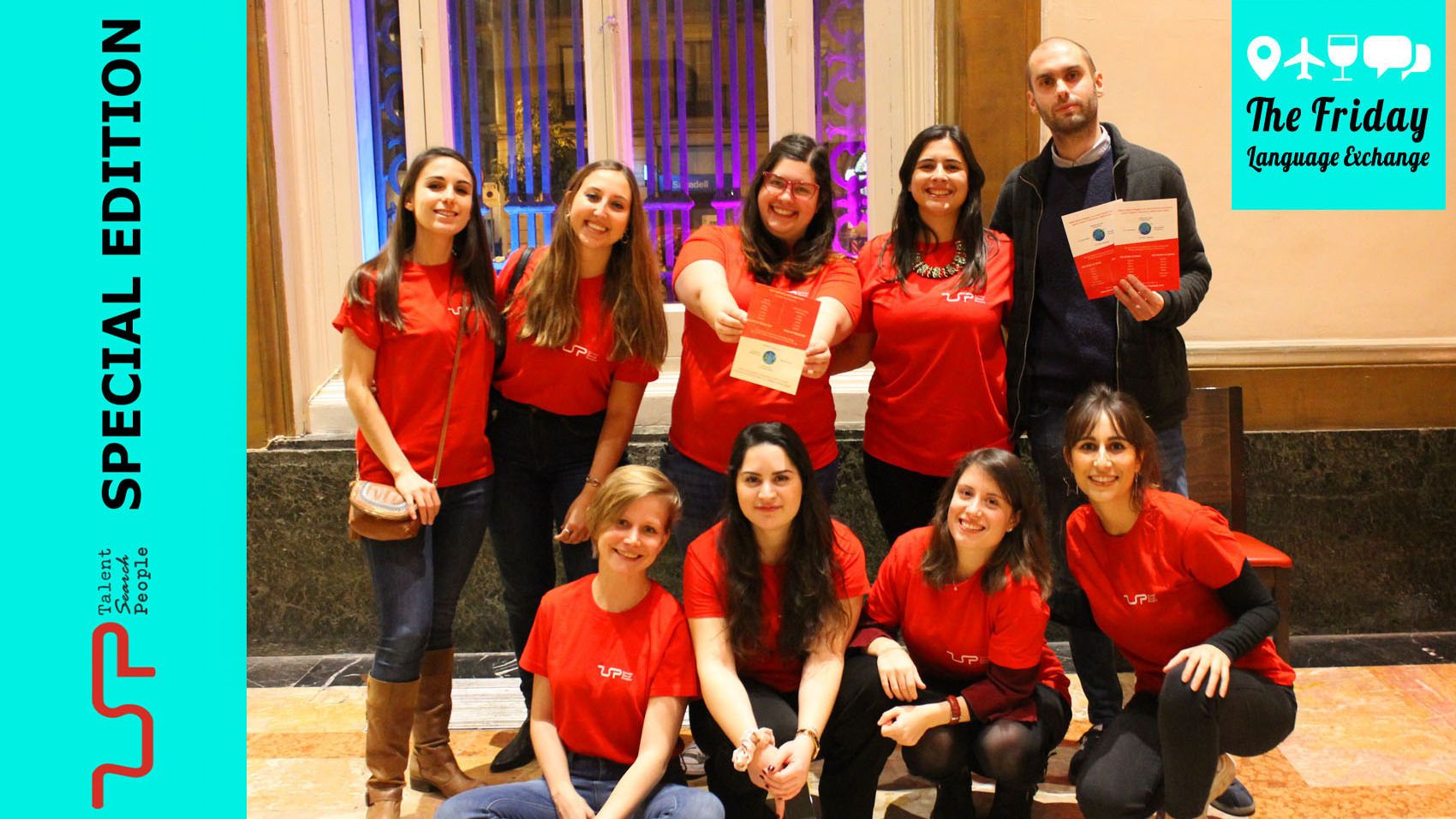 Practice languages, make new friends and have fun with us every Friday and for FREE!
This is a Special Edition of our weekly language exchange!
What makes it so special?? Talent Search People Spain will be giving away 150 drinks to the first 150 participants to the language exchange!! Yay!! 😀
We'll meet on Friday April 12 at 8pm, at Estación de Francia's bar: Av.Marqués de l'Argentera 6 – THE BAR IS INSIDE THE RAILWAY STATION (5minutes from Barceloneta station), to exchange languages and to meet people.
This is a FREE event and you are all welcome to join us!! Let's have some fun!
*Since the bar lend us their room, we are asked to get at least 1 drink per person.
Like our FB page and subscribe to our events: https://www.facebook.com/thefridaylanguageexchange/
Join our FB group: https://www.facebook.com/groups/TheFridayLanguageExchange/
Follow us on Instagram: @barcelonalanguageexchange
¡Esta es una Edición Especial de nuestro intercambio de idiomas!
¿¿Qué lo hace tan especial?? Talent Search People Spain regalará 150 copas a los primeros 150 participantes del intercambio de idiomas! ¡¡Hurra!!
Nos encontraremos el viernes 12 de abril a las 20h, en el bar de la Estación de Francia: Av.Marqués de l'Argentera 6 – EL BAR ESTÁ DENTRO DE LA ESTACIÓN DE TREN (a 5 minutos del metro Barceloneta) para intercambiar idiomas y conocer gente.
Este evento es GRATUITO y sois todos bienvenidos!! Divirtámonos!
* Dado que el bar nos presta su espacio, nos pide que tomemos al menos 1 bebida por persona.
Da 'me gusta' a nuestra página de FB: https://www.facebook.com/thefridaylanguageexchange/
Únete a nuestro grupo de FB: https://www.facebook.com/groups/TheFridayLanguageExchange/
Síguenos en Instagram: @barcelonalanguageexchange